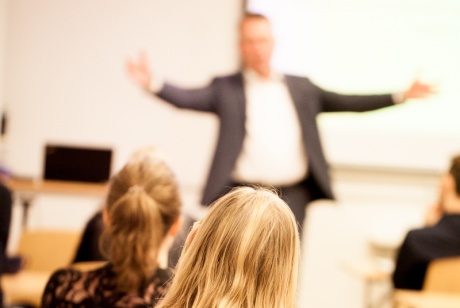 Quality Management, Continual Improvements and Excellence
Sandholm Associates was founded in Stockholm in 1971. We support companies and organizations worldwide in developing their quality management and continual improvements to achieve excellence. This is done through education, training, mentorship, and supervision. We are also deeply involved in the research and long-term development of quality management. The Sandholm Excellence Center in Portugal is our international training base from where we also broadcast our online training worldwide.
Focus on results and customers
The focus should always be on what's essential for an organization and how to improve results and satisfy customers. Methods are necessary to achieve good results but should never become goals in themselves. We work with the most available methods within the quality management knowledge area. In particular: Six Sigma, Lean, Kaizen, ISO 9001, EFQM, TQM, and BPM. These are important for learning the methodology and tools needed to succeed.
Now all training courses also available online
During the Covid-19 pandemic, our clients and we learned a lot about online-based training. We now offer all our training in both traditional and digital classrooms. In our international relations, we can support our clients worldwide with training and mentorship on distance. Please mail us to get more information!
Sandholm Associates 50-year Anniversary
Sandholm Associates was founded in 1971 and celebrated its 50th anniversary in 2021. In 1981 our company, as the first Western company, started to give training courses in Quality Management in China. This gave us a reason to celebrate the 40th anniversary in China simultaneously. Since 1971 our company has supported many individuals, companies, and organizations from more than 100 countries with training in quality management, excellence, and continual improvements.
Leadership and quality culture
Successful quality and improvement work depends greatly on good leadership and the development of a strong quality culture in the entire organization. Good leadership focuses systematically on how the organization can continuously do better in achieving goals and meeting the needs and expectations of customers. In addition, such leadership must be grounded in knowledge about fact-based problem-solving methodology, process development, and innovation.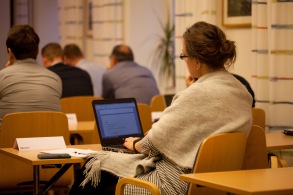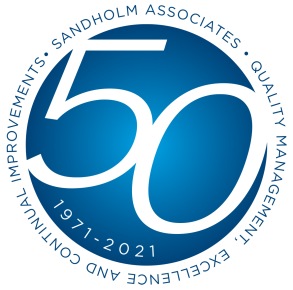 Quality Management for a Sustainable Development
The focus within quality management is expanding today to include actual and future customers. In this way, sustainability becomes a central part of quality. The quality body of knowledge offers a systematic way to achieve good results within sustainability. Read more on www.iaqaward.com
Create your quality future together with us
Sandholm Associates is since 1971 a global thought leader in quality. The Sandholm Way is grounded in building strong relations, trust and close partnerships with our clients. Networking, learning and personal development are critical. Our way of working is built on a win-win approach. We deeply care about our clients. What is good for them is good for us. Our success is based on satisfied customers that achieve better results with our help. Join us on the journey toward a future of quality!